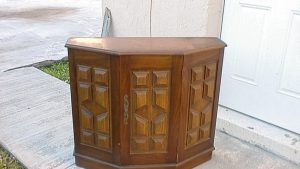 I had been looking for an accent table for my living room for months at thrift stores to no avail, finally I found this accent table cabinet. It wasn't exactly what I was looking for, but I immediately saw its potential. Would you believe I only paid $12.00 for it?
I knew something would have to be done about the color, so I decided to spray paint it black.
Admittedly I knew I was taking the lazy way out by not sanding the piece down and up-cycling it with a couple of coats of black paint.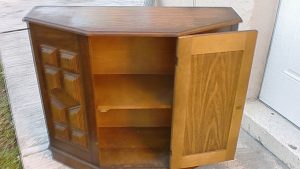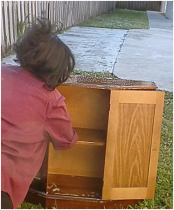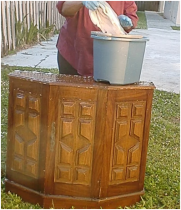 The first order of business was to wash the cabinet inside and out with soap and water. Actually the cabinet piece was in excellent condition. It was just a little dusty.
After allowing it to dry I began to spray paint. I used a semi-gloss black paint from Home Depot.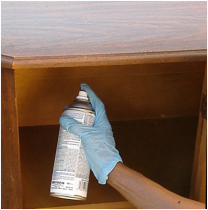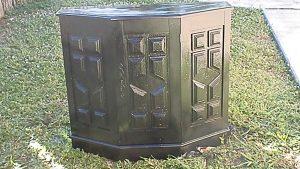 It took about three cans of spray paint to complete the inside and outside of the cabinet piece. I found myself having to re-spray the front panels of the piece because the wood was very porous due to the old finish.
Whether or not my decision was to spray paint or use latex paint, it probably would have been a good idea to sand down before moving forward.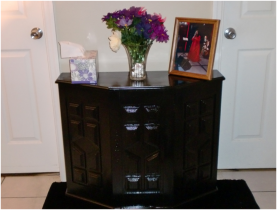 Either way I'm very happy with the results. This piece really rounds out the décor of my living room. Remember initially I was looking for a little accent table but what I got was an extra bonus, shelving for books or even wine storage!