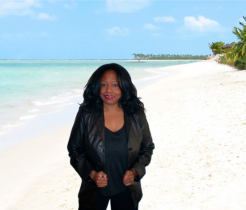 Greetings, I'm Teri Wilson and I am the voice behind Lady Chanteuse Blog. I am a professional singer hence 'Lady Chanteuse.' In 2012 I launched a body care line called 'Lady Chanteuse' as a brand. I am always creating whether it's through my original songs, paintings, books, jewelry, cooking, it is something I am driven to do.
I also love creating things for my home. I am very good at home decor and it's something I want to share with you. In this blog I will share DIY inspirations, scrumptious recipes and cooking demos through my YouTube Channel, Lady Chanteuse TV, gift ideas, home decorating tips and back stage sneak peeks and travels into my world.
I have always been able to express myself through my music, visual art, clothes that I create and wear and through my writing. It made perfect sense to create my blog, Lady Chanteuse Blog.  In this blog you will get tips on skin care, creating your own stylish wardrobe by sewing and saving money. I will also feature makeup reviews, art, fitness, food and a sneak peek into my world of music entertainment.
I'd been sitting on this idea of starting Lady Chanteuse Blog for some time but I didn't want to start until I had a solid concept of what I wanted it to be. I knew for certain that it had to provide value to my readers. The other issue was time. Could I give it the time the blog deserve without feeling over-whelmed with my busy schedule? The answer to that question was a resounding yes! I love a challenge and I look forward to sharing and connecting with you.
SELF CONTAINMENT: VIRTUE OR NECESSITY
Years of experience, life's lessons and trials have taught me to depend on myself and less on others. Meaning that everything that I do from making my own clothes, booking and promoting my own gigs or creating products like my bath and body and skin care line was born out of necessity.
MAKING MY OWN CLOTHES: As a singer and concert performer, I have always made my own gowns and professional show attire. I learned early on that I could buy quality fabric and save money by sewing my own show wardrobe. It's a skill that I value and I'm proud of.
BOOKING AND PROMOTING MY OWN GIGS:  When I first started singing professionally I didn't know anything about the business part of music. That was left to booking agents, record companies, publicists, concert promoters and so on. I was very young, naïve and trusting to these so-called professionals. All I wanted to do was sing. It wasn't until I had my fill of empty promises, lies and game playing, I finally took charge of my own music career. I decided early on to learn all I could about creating, booking and promoting my own concerts. I also started recording and releasing my own songs independent of any Record Label.
CREATING MY OWN BATH AND BODY AND SKIN CARE LINE: This was a no brainer. I started making my own moisturizer about a decade ago because I couldn't find a true hypoallergenic cream for my face. Soon after, I started creating and using my own body moisturizers and scrubs. Around the holidays, I would give them to family and friends as gifts. They loved the products so much, they suggested that I turn it into a business. That is how my Lady Chanteuse Pampering Spa Line was created. The most important thing I would like you to take away from this blog is the importance of self-empowerment.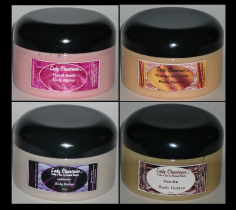 ABOUT TERI WILSON:
 Singer/Songwriter, Recording Artist, Author and Entrepreneur…… I live and grew up in Fort Lauderdale, Florida but I was born in San Pedro, California.
Books I've Written….. The Keys To Weight Loss Guide, Lose Weight Through Juicing and Guide to Flawless Skin and Natural Beauty.
Music Discography……  Albums: The Recipe and Old Fashioned Girl    Singles: Dinner With Me and Bring Me Love For Christmas.
My Travels…… London and Dubai (Concert Tour)
Visual Canvas Artist……. I paint portraits, seascapes, landscapes and still life. Medium: Oil and acrylic.
Leisure Enjoyment……. I love fine wines and dining, museums, classic movies and I love a good game of chess.
I Love to work out………. I have a in home gym which includes workout bench, weights and a stationary bike.
Charity Fundraisers:
Every year I do a charity concert for Kids In Distress. It's a worthy organization that provides shelter, clothing and food to children of abuse and other unfortunate circumstances.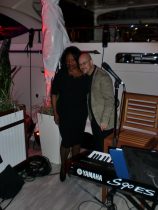 The 2014 Kids In Distress Fundraiser at the Fort Lauderdale International Boat Show. My Company Lady Chanteuse Enterprises, donated a gift basket for the charity auction.
Here I am with my pianist, Jeff Padowitz.